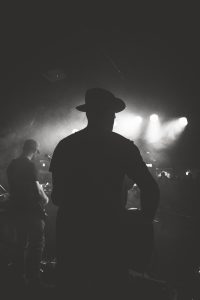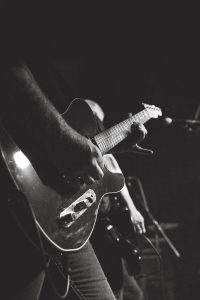 VICTORIA'S PREMIERE COUNTRY MUSIC VENUE
ESTABLISHED 2014
502 DISCOVERY STREET
__________
Hours of Operation:
Currently The Duke Saloon is open every Friday and Saturday at 10PM. In addition to this we are open a variety of other days for live music, comedy, fundraisers, and other events. Stay tuned to our social media for more updates!
Keep it country!
__________
NIGHTLY SPECIALS:
Every night we're proud to serve Jim Beam and Sauza shots for $5.25, as well as our Budweiser and Shaft combo for $12.00.
__________
19+
__________
Our Story:
Currently The Duke Saloon is open in a limited capacity in accordance with BC's current COVID-19 regulations. This unfortuantely means that we are opened for more seated-style shows as opposed to busy nights with the packed dance floor we know and love. We can't wait until we can get back to our old busy selves, and are keeping our fingers crossed that this can happen soon. In the meantime, here's how The Duke came to be the venue we've come to love:
We opened the doors to The Duke Saloon on August 17th, 2014, in what was to become one of the most memorable nights in Victoria nightlife history. You may ask why we decided to open up a country bar here in Victoria? It was out of necessity. Over a four year period we hosted monthly Gone Country nights at our sister venue, Upstairs Cabaret. As Gone Country evolved into one of the most anticipated events in the city, the decision was made to open a permanent country music venue.
The Duke Saloon was born into an old brick building originally constructed in 1902 for the BC Electric Company to house its street cars. This space has been home to a variety of nightlife locales over the years before undergoing a massive renovation to birth the venue you see today. Along with neighbourhood businesses such as Canoe Brewpub and Phillips Brewing and Malting Co., the Duke has established itself at the centre of one of downtown Victoria's up-and-coming districts.
The Duke Saloon is proud to be a promoter of rising country music acts, including local bands like Fox & Hound, Bryce Allan, The County Line, Chris Eriksen Co., and The Tumblin' Dice. When we were running, we could guarantee that every Friday, and Saturday evening there would be a talented group of artists taking the Jim Beam Stage to bring you awesome live tunes.
The Duke Saloon is a proud member of the Frontier Group, a family that includes both Darcy's Pub locations, Frontier Food Catering, and Upstairs Cabaret.